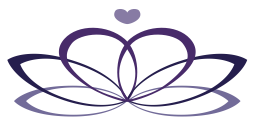 You only get one body in this life.
Feed it well.
Deborah Orlick Levy, MS, RDN
Fueling your body with proper nutrition is the most important component to a healthy lifestyle. Whether you need to lose weight or you are struggling with disordered eating, working with Deborah who is an expert in the field can help you overcome your food issues. If you have questions about food allergies or intolerances, Deborah is a PAC (Protect Allergic Children) certified food allergy specialist. Also, whether you are a novice athlete or an accomplished competitor, Deborah has given lectures and worked with athletes of all levels.
Deborah works as a nutrition consultant to several companies and organizations which strive to provide accurate and timely health-related  information to clients, customers and the public.
Deborah has appeared as a nutrition expert on several television programs, including ABC News and Access Hollywood Live. Her nutrition insight has been included in numerous publications, such as Redbook and Prevention, among others.

For a comprehensive list of media appearances and publications, please visit Deborah's  LinkedIn page.